Need to Make a Quiz or Exam?

If you've been looking for a way to create an online test, quiz or exam for your website visitors, you're in luck! The 111 Web Studio content management system has been enhanced with a nifty quiz builder that allows you to create multiple choice tests easily and quickly. You can use this for serious work like giving an exam for CE credit (continuing education) or just for fun like we did with our Trivia Quiz.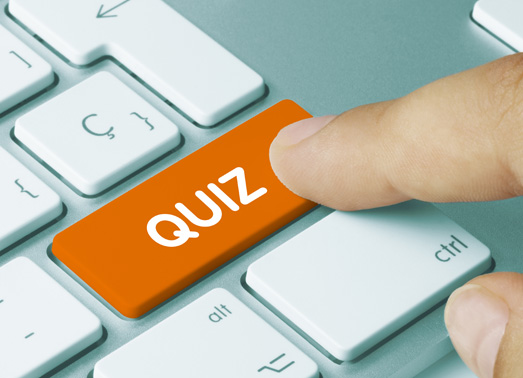 The quiz maker allows for plenty of options to fit your needs. You can optionally set a passing grade. You can show the results or not after the test is taken. If you have a members section with your website, you can decide not to allow a member to retake the exam. Documentation can be added so the student can study prior to taking the exam. You can use the default results page like we did or you can assign a URL for passing and a different one for failing. For example, you might direct a passing student to a payment page where they can pay for the exam and receive a certificate.
This new quiz functionality is available in both the Build111 business website builder and Church111 church website builder. If you would like to provide a quiz for your website visitors, give us a call at 877.397.7605 or contact 111 Web Studio for more information.

Posted on 10/22/2015 10:10 AM by Customer Service