My Customers Aren't Social. Why Do I Need Social Media?

For some businesses, social media is a no-brainer. If you need to engage regularly with your audience, social media is clearly an excellent tool for that purpose. B to C (business to consumer) businesses flourish when customer engagement is optimized because consumers are interested in interacting directly with businesses.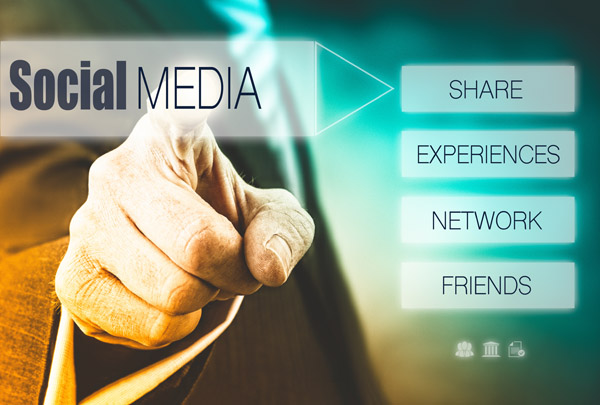 But what about the business whose customers don't have any desire to take their valuable time to engage? Most B to B businesses fit in this category and when the 111 Web Studio digital marketing team recommends the use of social media to one of these businesses, up go the eyebrows! But for these businesses, social media is not really about being social. It's more about a way to syndicate their valuable content so search engines can find it easily.
What Search Engines Want
When someone types something into a search engine, they are looking for the best resource to answer their question. In order for the search engines to recognize you as that best resource, the search engine has to know all about your expertise. It does this by gathering your content, evaluating it against the question that was asked and Bingo! You get listed in the search results. But what if the search engine doesn't know about your content? If all your valuable, helpful content is invisible, it doesn't help anyone, least of all you. That's where social media comes in.
Humans and Robots
When producing content, you are addressing two audiences. You are providing value to your human visitors and relevant content for your robot visitors. But what makes the robots notice you? The Internet is a busy place and it's getting busier by the second. In order to get noticed, you have to create a buzz around your content and social media helps you create that buzz. When you talk about your content on social media, people share it and search engines will find it. With that in mind, remember to spend a little time on the wording your social media posts. It's the catchy phrase that gets shared most and sharing creates the most buzz.
Create a Buzz and Deliver Value
The ideal web content delivers value to visitors. If visitors don't perceive value as soon as they arrive, they won't stick around long enough to understand why they really do need to do business with you. But before you can worry about delivering value, you have to get them to your website. Social media can be a helpful tool in making that happen. If you need to get found on search engines and get visitors to appreciate your valuable message, contact 111 Web Studio's digital marketing team at 877.397.7605 and we'll help you make the most of social media to create a buzz around your message.

Posted on 10/20/2015 9:59 AM by Customer Service